Welcome to your Self-Ease Coaching Program.
Course Intro
CONTENT
Self-Concept - You Can Transform You. Who are you anyway?

Self-Love: Ways we hurt ourselves and things we can do to inject love inward.

Self-Awareness: Really go deep into your actions and behaviours.

Self-Confidence: Building social & communication and life skills not learned previously.

Self-Esteem: What it means to you. It's affect on your life.




Self-Control: A look at our triggers and reactions. Steps to eradicate 'bad behaviour'.

Self-Care: Important steps to take so you learn to look after #1

Self-Efficacy: How you get in your way and ways you can start to be your biggest advocate.
BONUS MATERIAL
Things you will need:
Journal/Notepad
Colour pens/pencils/felt
Magazine (to cut into)


Non-Essential item
Candles / Essential Oil Diffuser
Suggested Reading
Think and Grow Rich - Napoleon Hill
The Power of Positive Thinking - Norman Vincent Peale
​Rich Dad. Poor Dad - Robert Kiyosaki
The 7 Spiritual Laws of Success - Deepak Chopra
Being In Balance - Dr Wayne E Dyer
The Four Agreements - Don Miguel Ruiz

Powered by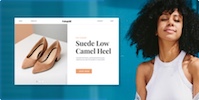 Create your own unique website with customizable templates.