5 STRENGTHS FACTS YOU OUGHT TO KNOW

Whether your good at....

Problem solving ~ Helping others ~ Match making ~ Creating from scratch ~ Good with animals ~ Charging through with powers you didn't even know existed or all of the above. Focusing on your strengths instead of dwelling on your weaknesses is all important in reaching your goals and desires.

As we spring forward and leave winter behind, does the realisation that were already almost a quarter of the way through 2018 bring chills or cheers? Have you crossed off your New Year checklist or have you barely scratched the surface of your to-do list?

Strengths can be defined as "a pre-existing capacity for a particular way of behaving, thinking, or feeling that is authentic and energizing to the user, and enables optimal functioning, development and performance" (Linley, 2008, p.9).



Ever experienced that person who you just can't take seriously because their always joking around?

Taking humour as an example, there is a time and a place where it works well. Humour can be an effective strength in diffusing a potentially messy situation, but overuse can lead to potential harm.

Always leaning towards you jokes and punchlines can cause people to turn away or not take you seriously.

Humour can also be deployed as a coping mechanism used to deflect or avoid necessary conflict.

Unlike a skill or talent, a strength should be something your good at but also something you enjoy and create an enthused feel when being used. By that I mean it should be something that a person can switch on and off to their advantage. The awareness of its use can lead to better quality of relationships, careers, businesses and overall general happiness.



Just like a muscle, if you don't use it you may lose it. An unused strength is like one of those Christmas gifts you enjoyed receiving but don't actually use. Think of those soaps you add to your stash which are either out collecting dust on your dresser or in the bathroom cupboard for use at a later date that never comes.

Not utilizing your assets is a huge waste. Think of everything you have missed out on or could have done better had you used your strengths to your advantage.

This 'unawareness', also dubbed 'strength blindness' or 'the taking strengths for granted effect' is had by two thirds of people. Now this is (according to research carried out (Linley, 2008)) means that only a third of us are taking advantage of something that can increase our mental wellbeing and thus improve our lives.

Most people go about their day getting on with things and using skills and talents without recognition of the strengths that are also at play. It could be that you've never learned to recognize or appreciate them in yourself.

An example of strength blindness - when you're told how good you are at something or given a compliment but shrug it off or reject it. This is because you're so used to doing it, that it feels ordinary, so the thought that your said action is a strength is outside of your conscious awareness.

Research suggests that optimizing ones strengths is linked to higher levels of well-being.

Here are some of the benefits of becoming aware of and utilizing your strengths.

An improved sense of well-being
Stronger sense of Self
Increase in happiness
Increase in efficacy
Greater work satisfaction
Higher rates of productivity
..plus many more

​

Leveraging strength is not fixing weakness. It can be difficult to know where to start.

If your ready to learn about your strengths and jump into the next 'Let's Talk Strengths' online interactive course then click the button below.

As of the date of this post next training begins April 2nd, so click on the button below to reserve your spot.

Contact me to find out how my life-coaching service can help you include strength building as part of your overall efforts to live a life you love and for the next course start date.


Powered by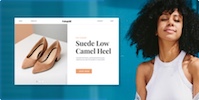 Create your own unique website with customizable templates.